Jesus Loves You!
HAPPY MEMORIAL DAY EVERYONE!


May 27, 2017
I always have wished and hoped and prayed to God
for a decent, kind and affectionate woman
in my life, but one who LIKED me and would be loyal.
Does that sound like you?
Subscribe to The Daily Walk's RSS Feed!
The Daily Walk with Miracles




The "Official" Music Blog of the CIA




*

New Age

*

Truthful

*

Christian

*

Nonpartisan

*

Independent

*


Support the NEW CIA!


(Keep on Rockin' in the Free World!)
Let Us Love One Another
Let Your Guiding Bible verses be
1 John 4:7 and Romans 7:7
The Daily Walk with Miracles, May 27, 2017, by Paul Evans, God Bless our fine troops and veterans! Video is U2 – Desire, (C) 2006 Universal-Island Records Limited, which uses the word "desire" in the same sense the Bible meant "lust," far too much. Paul Evans, owner of The Daily Walk with Miracles, is a 60 year old, single man who lives in Wooster, Ohio. I'm open to relationships with any Ohio lady or anyone willing to move here.
1 John 4:7 (and Romans 6:14) are fairly self explanatory, but let's look at Romans 7:7, to paraphrase, "I would not have known sin had I not known the Law, and I would not have known lust had I not known coveting."
The first half of Romans 7:7, I believe is speaking to us in terms of our own, personal awareness of sin. This speaks to motive, as in some sexual acts. In other words, if we do not feel shame, to a certain extent this verse is telling us it is NOT sinful, as, for some people, oral sex. It is in some senses then, self awareness of "sinful" acts which in fact makes the acts sinful at all, Romans 7:7 is telling us. You have to learn to be not as much self-conscious.
But if we clamour after sex with a woman, (or man, ladies), this is to a large extent coveting him or her and his/her body, so it is lustful and to be avoided. If, on the other hand, in the context of a committed relationship, or at least the hope of one, a woman offers you her body, and you together have no conscious awareness of shame at what you're doing, Romans is saying this is NOT lust at all. Romans 7:7 (and 6:14), as well as 1 John 4:16, in terms of interpersonal, sexual relationships, are all saying that sometimes desire is not the same as lust at all, in the context of committed relationships. Would you go so far as that?
Didn't God's anger really flare in the Garden of Eden, just as He said, "Who told you that you were naked?" Is it not shame that makes and empowers awareness of sin, and that which in fact makes a sexual act sinful at all? It is from too much self-consciousness. The distinction between desire and lust is an important one. Thanks for considering this, our featured photo (from The Official King James Bible Online, Romans 6:14 is saying the same thing as Romans 7:7, isn't it, though perhaps in a larger context that just sex? I believe this is a correct and important difference (lust versus desire in terms of sin), so that we would not need so to feel sinful about sex.
So. I am offering, ladies. WHY YOU SHOULD CHAT WITH AND DATE PAUL EVANS: I love music, writing nonfiction and writing about current events, photography and tech, I'm a computer geek, a sort of obsessive blogger. However, I Would make you the priority in my life. I also do love nature and taking walks, and would accept your family as my own. I'm single, never married, no kids, and very giving and affectionate in relationships, not terribly into all that dom/sub stuff but am a good lover, and a loyal friend.
The Daily Walk with Miracles, http://freemusic57.com is now for sale in hopes I might, at this latter point in my life, have a chance to enjoy life more and find a wife or even friends to chat with. Please email me, I'm Paul Evans down in Wooster, Ohio. I'm 60, single, never married no kids, three engagements, one heroin addict (personally, I never touched the stuff). Five years later I'm still single and hoping — I have to admit I feel a little like Job, but wondering when God will find my faith sufficient. I always have wished and hoped and prayed to God for a decent, kind and affectionate woman in my life, but one who LIKED me, liked to hang out with me, and would be loyal. Does that sound like you?
I wanted to add that I strongly feel humanity is gradually and painfully becoming One World, mindfully and mutually aware (and this is nothing political at all). Humans, "ordinary" humans are waking up now, becoming mindful, and doing empathy and telepathy over the IpV6 internet, and there's no way for the super-rich to stop us but to kill us off, or shut down the whole internet, which is not possible, long term.
I've got lots of cool photos to share on Google hangouts: paul.miracles57@gmail.com or via my Facebook page. I'm a great kisser, too, ladies, and I love to cuddle, make out, and also take walks with you. "If you don't 'settle' for someone, you end up dying alone." God forbid.
It is important to realize that we are ALL sinners before God and existing under His grace. As Jesus said, "For none is righteous. No, not one." Paul added, "if I say I am without sin, the truth is not in me." And Jesus always disliked hypocrites, didn't he? Well, "male and female, he created them." I won't deny my essential humanity about sexuality, and I won't be a hypocrite about it, either. Happy Memorial Day, everyone, let's do the best we can in this sinful world, right?
LOVE QUOTE: "In life, as in love, if you don't risk everything, you gain nothing."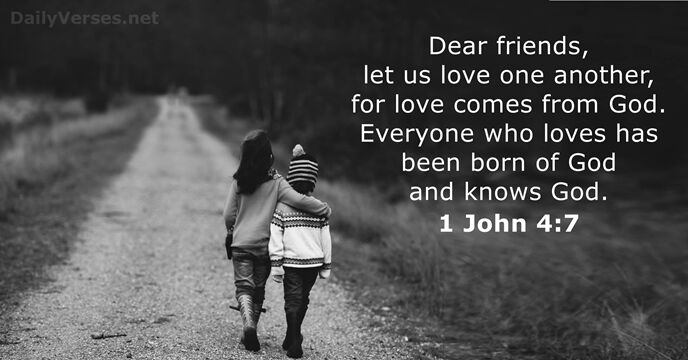 Like What You're Reading?


Please Share The Daily Walk with Miracles with Friends




(just use the handy sharing buttons below each article)
P

roverbs 13:7

– There is that maketh himself rich, yet hath nothing:
there is that maketh himself poor, yet hath great riches.
(King James version)
Get Help with Your Addiction
Try these confidential services:


Recovery.org


OR


SAMSA helpline
Visit

Compassion International


* Sponsor a child today *
$38 a month takes care of a vulnerable child!